That's right, EIGHT. And they are whoppers.
Antonia from
Forkin' 4th
is hosting a HUGE Halloween Giveaway! It includes a $25 Amazon.com Gift Card plus 19 halloween themed products designed for upper grade students.
This Rafflecopter closes on October 26th at midnight...spooky!
I must mention a unit up for grabs in Antonia's giveaway which is already on my wishlist:
(For those of you who noticed, I did not say Dia de los Muertos on purpose.. they look at you funny if you say it that way in Mexico!)
So, get some Mexikin coltcha indaya!
(You have to read that with an Australian accent, OK? Indulge me, I am missing my home!)


Next up is my favourite Australian blogger, Tania from
Mrs Poultney's Ponderings,
who is hosting her first Rafflecopter for her 101 Followers Giveaway! Yay Tania!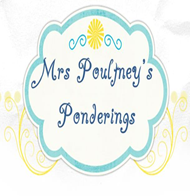 There are some wonderful Australian bloggers donating prizes too!
This giveaway ends next weekend.
Tonya from
Tonya's Treats for Teachers
now has 600 followers, and to celebrate she is having 6 Days of Giveaways! Each Rafflecopter is open for only one day, so make sure you check back for new giveaways throughout the week. Each day, six followers will win two prizes.
Unfortunately, my internet connection disappeared right as I was about to post this, so you might have missed out on Day One =(
Here's the direct link for
Day 2
.
There are lots of goodies to choose from so stop by and take advantage of the discount =)
Do you know Kevin and Lory from
The Robin's Nest
? They're having their first ever Giveaway!
Pop on over for your chance to win a $25 Etsy Gift Certificate!
This giveaway ends next Sunday night.
Jeannie from
Creative Lesson Cafe
is celebrating 100 blog followers and 300 TpT followers.
The prizes? A $25 Teachers Notebook Gift Certificate, a $25 Teachers Pay Teachers Gift Certificate, AND a $20 Starbucks egift Card... who knows what teachers want? Jeannine does!
This giveaway ends in two weeks.
I know I bandy around the word 'huge' quite a bit, but this one might just be the biggest giveaway I have ever seen. There are 58 products from 58 generous teachers, split up into 4 regular sized Rafflecopter giveaways! Holy mole!
But then...Hilary from
Rockin' Teacher Materials
comes along, with a giveaway worth over $170! Maybe this is the biggest? She has just passed the 1000 follower mark, and is giving away the entire swag of products to one lucky winner.
There are lots of different ways to enter, and loads of new blogs to discover!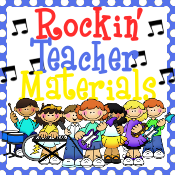 You have until next Saturday to enter.
Are we done yet?
No-sir-ee!
Christi from
Ms. Fultz's Corner
is celebrating her 30th birthday with a monster-sized giveaway... there are
18
Rafflecopters in total!
One is for a $50 Amazon Gift Card! The other giveaways are all split up into content areas.
Maybe Christi takes the cake for the biggest giveaway ever?
But be quick because it ends on Thursday!