Yep, we're still on the Giveaway Train! Is there any end to the generosity of teacher bloggers?
Actually, showcasing giveaways has been a really good way for me to learn the Blogger system.
I'm starting to feel so confident with it, in fact, that I am now in the process of making my own layout.. woo hoo! I love the lady bugs, but I want to really personalise my blog.
The most difficult part is choosing! Which colours? Which font? Which pictures?
While I am making these super-important decisions, take a look at these three new and wonderful giveaways =)
Kellnell from over at
Owl Inspire You
is having a 100 follower giveaway. There are over $50 of TpT products, plus a $10 Amazon gift certificate
The lovely Holly from
Crisscross Applesauce in First Grade
is having a Happy Bloggy Birthday Bash! She has gathered more than 1000 followers in her first year as a teacher blogger, and is celebrating her Bloggy Birthday by giving away her ENTIRE store!
There are also prizes from other awesome teacher bloggers too =)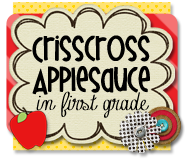 And the last one for today is from Andrea at
Reading Toward the Stars
. She has reached 300 followers! There are 3 Rafflecopters for you to enter here, each with five prizes, including TpT gift certificates, TpT units, books and Stampin' Up products.
Enjoy!